Reflecting on Yin and its presence in my life, I am drawn to the fall of 2020.
Almost a year since my sister left her body due to severe illness and barely six months since dolphins began swimming in the canals of Venice because the world had stopped.
These weren't my first yin classes in candle lit studios many years ago, where I fell asleep on mats and pillows many people had touched.
Rather, this yin came to me. Trapped in my house on a mountain of pillows, wading through multifaceted grief, by the glow of a screen. Here I found nervous system unwinding I hadn't felt in years. I found community with a variety of people that were drawn together by the need to stop and exhale with guidance, when we could otherwise not get ourselves to do so. I found permission to be myself, my real and whatever shape or pajama'd form I arrived in, eating cookies or snoozing, I was welcomed and accepted there.
Breathing through tightness in my body, disassociated emotions and uncertainty in my being, it helped me practice presence and mindful day dreaming.
No matter how Yin shows up in my life moving forward, I know that I needed it more than anything at that time, when I was so far from so much that I loved. It helped me land in myself, which I think is integral to healing and integration.
As a member of the Yin School, I have been invited to an understanding of the body that values rest and softness, surrender. I have seen it be accessible to all kinds of people that I would be unlikely to see in a studio or yang style class. It is the antithesis to my usual pushing self, and I am so grateful for the balance and yielding it helps me explore.
Thank you Yin and thank you Danielle, the Yin rebel instigator herself, for guiding us toward radical body listening.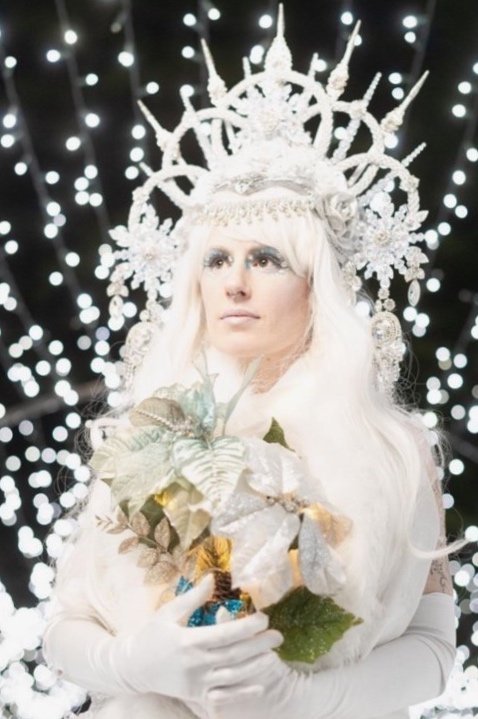 Circus Artist, passionate mover and future Yin rebel guide.
If you are interested in learning more about our Virtual Yin School, you can read more here. You can also email us at danielle@lovelightyoga.com and ask any questions. Check out a live class with us soon with our Virtual Yin Studio!