December is here and the winter solstice will once again welcome in the return of the light. Keep the beauty of your inner light nourished with the continuous practice of reflecting on gratitude. Living in these moments of constant change, allow for that roaming mind to seek distractions. It takes more effort in the dark to see clearly.
Surround yourself with the presence of stillness and notice the sweet smells of the holidays. This is the season of scent. An opportunity to nourish the senses with smell is the most powerful way to connect to the moment. Breathe in the aroma of gingerbread, peppermint, nutmeg, and pine.
Winter smells dark and smoky, like the heady aroma of burning pinecones in the fireplace. The mind is stimulated with the aromatic scent of winter igniting memory like the blanket for snuggling under and the warmth of the fire. Baking, cooking, and sharing meals embrace the sensations of emotion. Living our practice of mindful awareness is in the moments of noticing the fragrances of familiarity. The coming together of Spirit.
Our sense of smell can trigger more vivid emotional memories than any other sense and transport us back to our most cherished memories. In fact, research shows 75% of the emotions we generate on a daily basis are affected by smell. The gift of inhaling, letting in life, is directly connected to the brain's limbic system, lifting our spirit as we create opportunities to take in the gift of smell.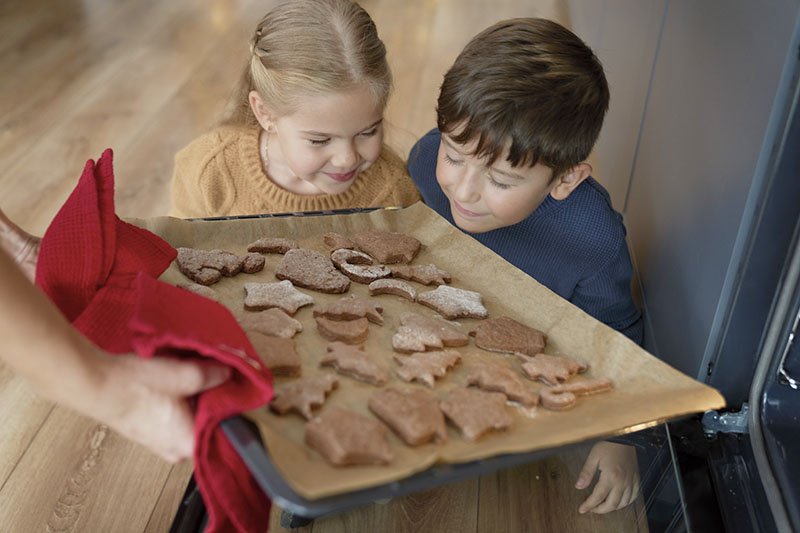 So light a scented candle, simmer a pot of cider filled with cloves, cinnamon, and oranges, or use essential oils in your humidifier that invoke the infusion of the holiday. Bake cookies and decorate the spaces in your home with a pine-scented tree or garland. Then pause and feel the quality of the scent as a practice of being present.
Breathe into your heart the true essence of this season and be aware of the effect. Notice the shift of the mind and witness the experience as pure grace unfolding. This is an auspicious opportunity to embrace the mystical and mystery of life.
Collectively, we can make a choice to embrace this season with the compassion and love of giving. The abundance of life is revealed through the scent of sweetness. It is all around us and yet we are often too busy to pause, inhale, and feel the exhale that has linked us to something greater. Inhale while noticing the winter scent is our ability to take in the aroma of life and share the essence of the Christmas spirit.
All of us at Yoga Among Friends extend a heartfelt blessing of gratitude as we welcome this season. May each day offer peace of mind and an abundance of calm in sharing these yoga practices of living each moment in conscious kindness. May we continue to shine and be the light for others. 
The light in me honors the light in you,
Laura Jane