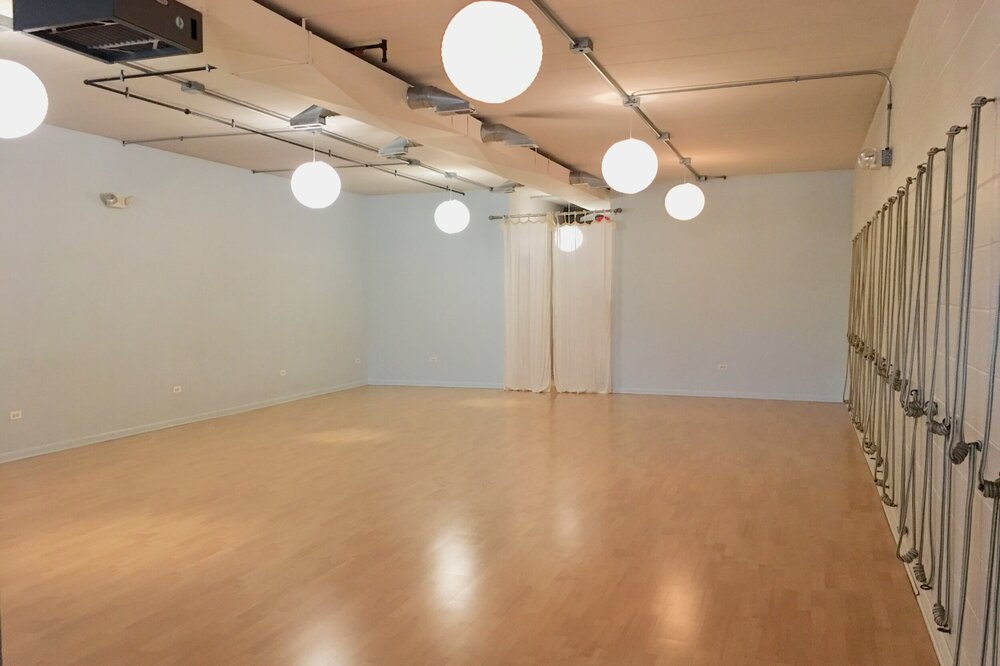 Our vibrant, beautiful yoga studio in Elmhurst is looking for workstudy students! What is "workstudy?" It's a program where students volunteer at the studio every week exchange for a yoga membership, in Ahimsa's case, 4 hours for a desk shift and less for cleaning the studio weekly. Workstudy programs have been around for decades and are still very popular among studios. The program helps studios sustain operations, while offering students with extra time a chance to save money on their membership.
The program is also offers an opportunity for students to create a consistent yoga practice. Sometimes we can fall out of our yoga routine, but when we are committed to being at the studio every week at a certain time, it makes it almost impossible to skip yoga class. And we allow our workstudy students to take one class while they are on their shift!
Workstudy students always say they feel so peaceful at the studio. The spaces are considered healing by many. Once workstudy students have completed all of their cleaning and admin tasks, they can sit behind the desk and read, study, and relax.
Our yoga teachers are so appreciative of the help they get from our workstudy students so they can focus on preparing for class. It can be difficult to check students into the studio and prepare to teach.
We currently have vacancies in Elmhurst Mondays, Tuesdays, and Thursdays 8am-12pm, and Tuesdays and Wednesdays 5pm-9pm. in Oak Park we have vacancies Tuesdays and Thursdays 7:45am-11:45am.
Who would be a good fit for this program? We accept any age and any yoga experience level! You may not even need a free membership – you may want to be a part of this program to enrich your life, connect with others, help your local studio, and have time each week to commit to your practice.
Here are the prerequisites for our program:
Have attended Ahimsa classes for at least a month.

Commit to the position for at least six months.

Be a "people person" and possess exceptional communication skills (in person, on the telephone and in email).

Exhibit strong administrative skills (organization, efficiency, and excellent computer literacy).

Be dependable and punctual.

You must provide at least 2 weeks notice when leaving the program.
Please check out our workstudy page to see what we're looking for in a candidate and apply today!