by Guest Contributor Dr. Chris Leib
Introduction from Jenni:
Some of you have been readers of my blog long enough to remember an article I wrote a few years ago called Fascia Myths & Fascia Facts. I was motivated to write this article because I had noticed the use of self-massage (a.k.a. self-myofascial release) therapy balls becoming more widespread in yoga classes, and along with this growing trend came many unsupported teachings in the yoga world about how they "worked."
I felt that it was important to clarify some of these misconceptions because many of these popular claims reinforced an unhelpful and potentially counterproductive view of the body.
Since the time that I wrote my Fascia Myths piece, the language used in the yoga world around self-massage tools seems to have shifted in a more evidence-based direction, which makes me happy! However, with the realization that tools like therapy balls probably aren't actually breaking down fascial adhesions, knots, or scar tissue in our body, nor are they likely to be hydrating dehydrated fascia, it's easy to become disillusioned with self-myofascial release techniques in general and abandon their use altogether. And I think that's a shame because, in truth, self-massage actually does have benefits to offer us – they are just different benefits from the fascia-based ones we were originally taught.
And that's where this article that I asked Dr. Chris Leib to write for my blog comes in! In this piece, Chris outlines what research suggests that self-massage practices do have to offer us, and he also contributes some very unique insights of his own based on his clinical experience that I bet you've never heard before!
Whether or not you ultimately decide to use self-massage tools in your yoga and self-care practice, my hope is that this article by Dr. Leib helps us to redefine this type of work so that we're empowered to approach it from as evidence-based a perspective as possible.
Redefining Self-Myofascial Release
by Dr. Chris Leib
Ever since the first massage chair was invented in 1954, our society has appreciated the concept of self-massage. However, in recent decades the idea of massaging ourselves has become nothing short of a cultural phenomenon.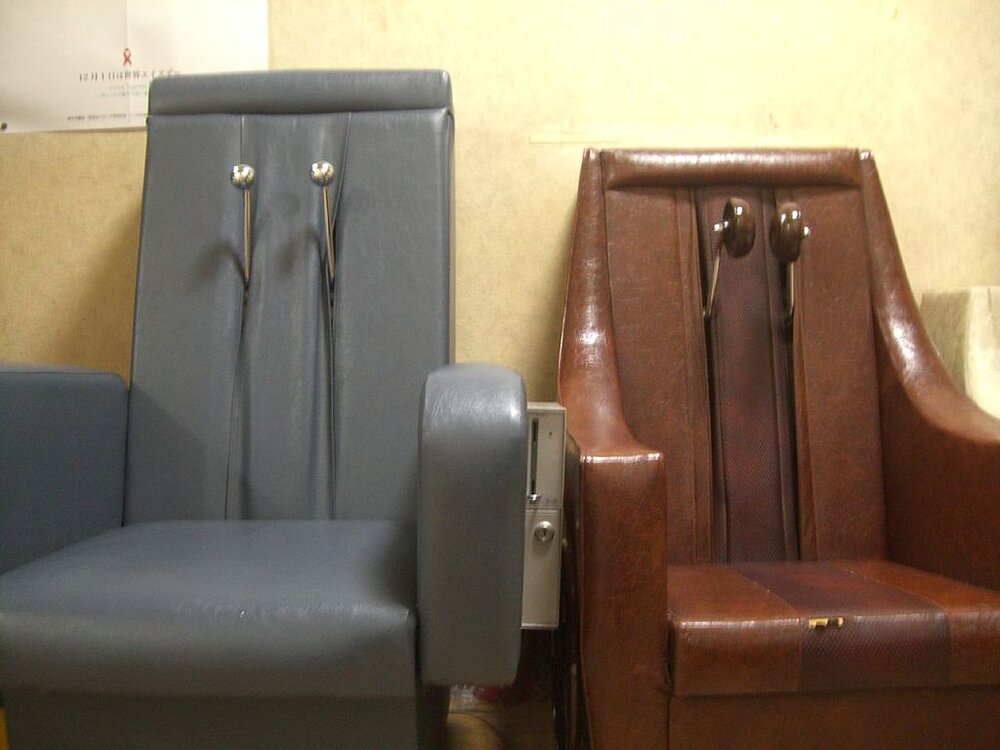 Self-massage therapy balls have become as common as blocks and straps in many yoga studios. And what's more, they have become nearly as present in our homes.
As evidence of this, the global consumption of foam rollers increased from 12,640 K units in 2012 to 20,800 K units in 2017, with a common annual growth rate (CAGR) of 10.47%. The whole market value was about 196.13 million U.S. dollars (USD) in 2017, and is expected to grow at a CAGR of roughly 6.2% over the next several years to reach 280 million USD in 2023.
With all of this market growth, we can surely expect to find some quackery in the marketing campaigns used to sell these products, as well as the methods promoting them. Benefits such as trigger point or myofascial release, cellulite reduction, postural remediation, and scar tissue remodeling have all been suggested despite little to no supporting evidence.
Although such "fake news" surrounding self-massage is common, there are some benefits to this practice that have been backed up by research such as improved flexibility, decreased muscle soreness, and decreased sensitivity to pressure.
For instance, a 2019 systematic review by Wiewelhove et al. [1] concluded that foam rolling resulted in improvements in flexibility when used as a warm up exercise, although these improvements seem to be short-lived.
Moreover, a 2014 study in the International Journal of Sports Physical Therapy [2]foundthat self-massage with a foam roller significantly decreased muscles soreness and pressure pain threshold immediately after implementation, although this effect also wore off within 30 minutes.
(For a more thorough synopsis of what the research does not and does not suggest concerning self-massage, check out this article on healthybutsmart.com.)
As a physical therapist treating patients in a clinical setting, it's important for me to be able to differentiate unfounded claims from those claims solidly backed by scientific evidence. However, it's just as important that I stay open and curious about discovering benefits of treatments that are yet to be studied. 
Specifically regarding self-massage, my experience has shown me several benefits that are rarely discussed in either the scientific literature or common marketing campaigns. These benefits differ from the traditional theories proposed regarding massage therapy in general, as they don't focus on the physiological effects of the pressure being applied, but instead pertain to the physical experiences involved in positioning our bodies around various pressures.
With that said, here are what I find to be the three most unappreciated effects of self-massage. I hope that highlighting these points here today encourages us to look at the possibilities of what self-massage has to offer us in a new way.
Top 3 Underappreciated Benefits of Self-Massage:
#1 Change of Body Postures
I'm sure most readers are aware that there is a worldwide pandemic going on right now, and no I'm not talking about COVID-19. Another outbreak we have been experiencing for far longer is that of excessive sitting time. Although, we can hardly look at sitting time as a contagion, it has been estimated by researchers to be responsible for nearly 4% of deaths worldwide. [3] 
Crazy right? So what do these statistics have to do with massage, and specifically, self-massage? Well, unlike seeing a massage therapist, when we work on our own bodies we need to put ourselves in a variety of positions in order to exert pressure into our muscles and soft tissues. In order to do this, we naturally need to change our posture multiple times. Therefore, it can be argued that the value of having a self-massage routine can be found more in the variation of positions than the massage pressure itself.
With this being said, it has been my clinical experience that the massage-like pressure provides an excellent stimulus to promote a consistent routine for getting on the ground and moving around.
One of my favorite routines for adjusting body postures is as follows:
A) Supine posterior pelvic tilt position: Tune Up ball in the thoracic region

B) Prone split plank position: quadricep foam rolling

C) Side lying: Coregeous ball bucket handle breathing

D) StandIng at wall: Alpha ball pectoralis deep pressure with active motion

E) Seated: Tune Up ball at hamstrings
#2 Improved Body Awareness and Muscle Activation
As we change our body postures more frequently, we get a secondary benefit of experiencing pressure to regions of our body commonly left untouched. This pressure provides us with stimulation in areas of which we may have very little awareness. Therefore, as we develop a ritual of getting into different positions and experiencing pressure in different areas, we develop an improved comprehension for the anatomy and sensations of our bodies.
This improved body awareness couples with an improved ability to activate specific muscles by contracting them into the direct pressure of the object being used.
For instance, if we have a massage ball near the location of the shoulder external rotators, the ball acts as specific resistance to those muscles contracting. This leaves us with the sensation of the ball being pushed outward when we contract those muscles. The same is true with any superficial muscle in the body. If we are having a hard time understanding how to engage a muscle, or whether or not we are actually engaging it, pressure into the muscle is one of the most direct ways for us to experience the intended contraction.
The following three exercises demonstrate this idea well:
A) Gluteus maximus contraction in a supine oblique position
B) Tensor fasciae latae contraction in a side lying fetal position
C) Rhomboid contraction in a hooklying reach position
#3 Relaxation
On the other end of the spectrum from muscle engagement, we can also use self-massage to promote relaxation. Just as the contraction of a muscle moves pressure outward, a fuller relaxation of our muscles allows pressure in.
To get the most relaxation out of our practice, we need to keep a few things in mind:
Relaxation is based on decreasing the threat of any stimulus (i.e. pressure).

The longer we're able to spend time on the same or similar pressure, the less threatening it becomes.

The more controlled our breathing is while experiencing the pressure, the more relaxation.
Taken together, these principles mean that if we intend to use self-massage for relaxation we need to make sure that we're not creating pressure that's progressively more painful. We need to permit our bodies to adapt to the pressure and intentionally allow the pressure to sink deeper into our tissues. 
A few guidelines to follow to promote optimal relaxation while massaging:
Final Note:
Too often trends in health and fitness move in and out of vogue not due to their ineffectiveness, but because the proposed theory meant to explain their effectiveness did not pan out. This, unfortunately, leads to us throwing away useful interventions simply because they weren't doing what we originally thought. 
The reality is that most movement-oriented techniques have multiple factors at play that can influence their effectiveness, and these factors vary from person to person. With this being noted, it's important to examine health and fitness trends outside of the narrow scope of what's happening to a specific structure in the body, and instead, view them for the value they have on the whole person. Oftentimes much of this value is found in the development of new behaviors. 
I believe this is especially true with self-massage. By embarking on a practice of applying pressure to our bodies, we're also embarking on a practice of getting on the ground and changing positions, learning about our bodies, and encouraging relaxation. If these qualities are promoted routinely, it's very likely to enhance our overall well-being.
---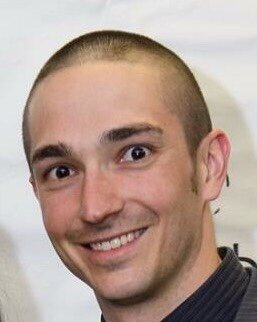 About the Author
Chris Leib, DPT, CSCS, SFG2 is a licensed doctor of physical therapy, strength and conditioning specialist and author with well over a decade of experience in treating movement dysfunctions and enhancing human performance. Dr. Leib is sole owner of Movement Professional, a personal training and movement education company, and Main Line Physio, a concierge physical therapy clinic. To learn more about Dr. Leib's movement philosophy and how it relates to improving physical durability and overall well-being, check out his newly published book, Longevity Through Movement, available on both Amazon and Audible.
References
Wiewelhove T, Döweling A, Schneider C, Hottenrott L, Meyer T, Kellmann M, Pfeiffer M, Ferrauti A. A Meta-Analysis of the Effects of Foam Rolling on Performance and Recovery. Front Physiol. 2019 Apr 9;10:376.

Jay K, Sundstrup E, Søndergaard SD, et al. Specific and cross over effects of massage for muscle soreness: randomized controlled trial. Int J Sports Phys Ther. 2014;9(1):82-91.

Rezende LFM, Sá TH, Mielke GI, Viscondi JYK, Rey-López JP, Garcia LMT. All-Cause Mortality Attributable to Sitting Time: Analysis of 54 Countries Worldwide. Am J Prev Med. 2016 Aug;51(2):253-263.